Punks - Near Ear Audio & Comms
---
The Aleck Punks are near ear crystal clear true wireless audio and group comms for any open face helmet. They are slim, featherweight, and sound phenomenal. Best of all, they provide unlimited range group comms to your whole group. 
In-stock! Ships in 1-2 days
✓ FREE Worldwide Shipping
✓ 30 Day Any Reason Returns
Aleck Punks (2 per pack - one for each side of your helmet)
Carrying Pouch
USB-C Charge cable
1 Year Warranty
Aleck Sticker
Battery Life: 12 Hour Play / Talk Time

Dust & Water Resistant: IP65

Driver: Waterproof 22x14 elliptical dynamic driver

Materials: ABS reinforced w/ polycarbonate

App Language: English

Weight: 10 g (.35 oz)

Size: Thickness 12mm (0.5in)
Diameter 32mm (1.25in)
Near Ear True Wireless Audio
Unlimited Range Group Comms

Mounts To Any Open Face Helmet
Near Ear, Crystal Clear
It's time for a totally amplified ride, with music pumping you up, hearing your friends' joy, dropping 'whoops' and 'yips', all while maintaining perfect situational awareness.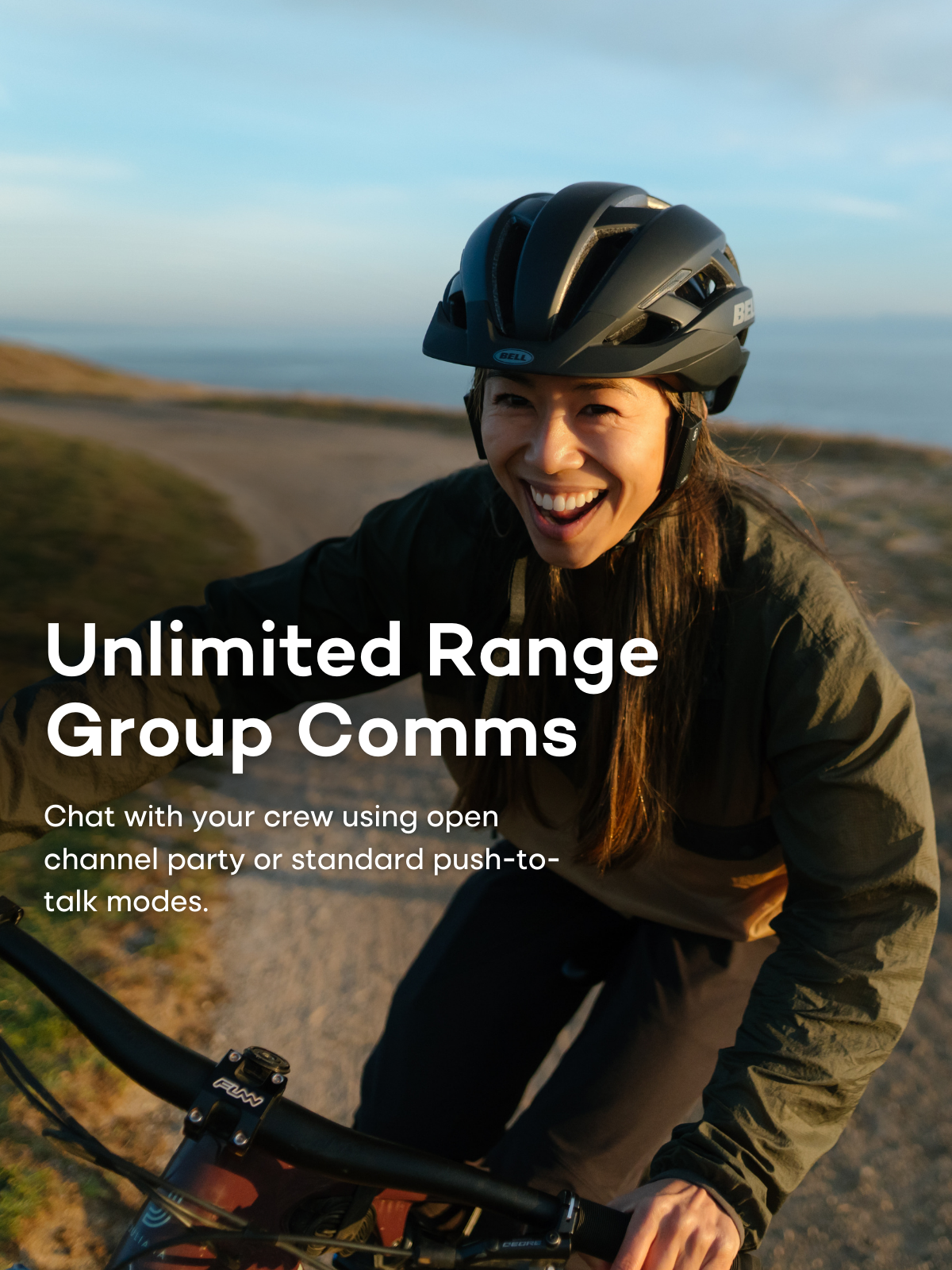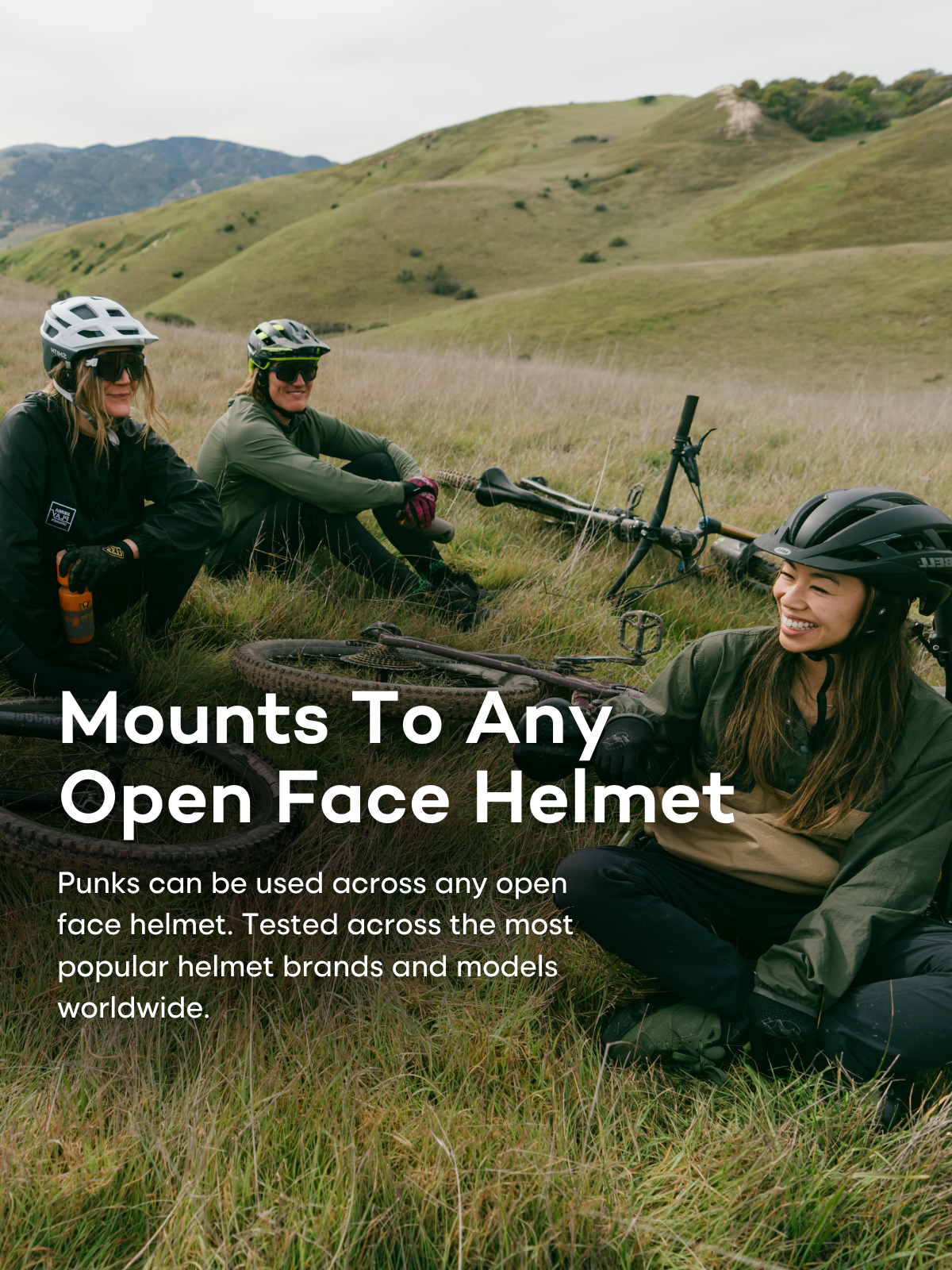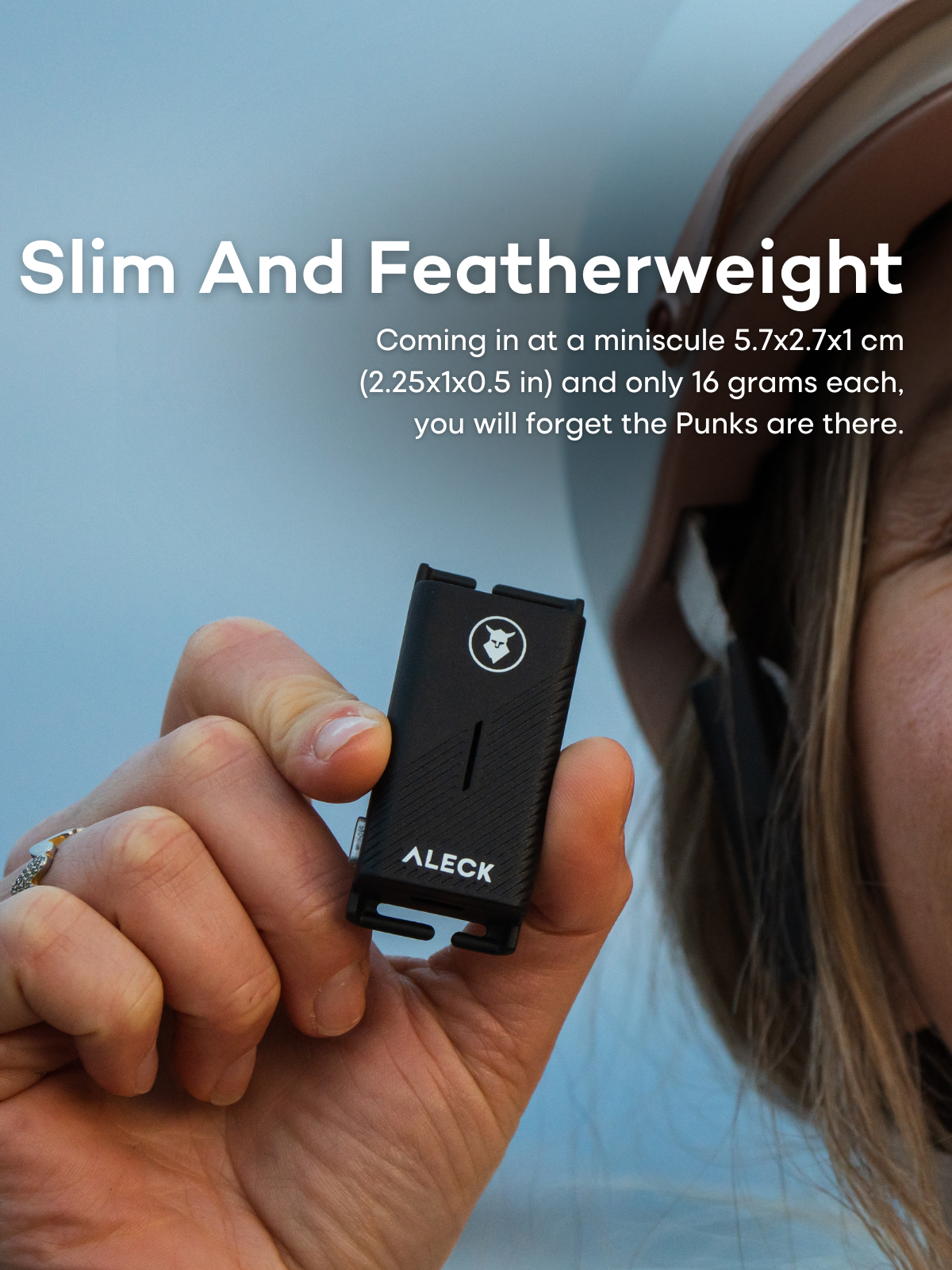 Explore The Punks
Click the "+" icons below to check out all the features of the Punks.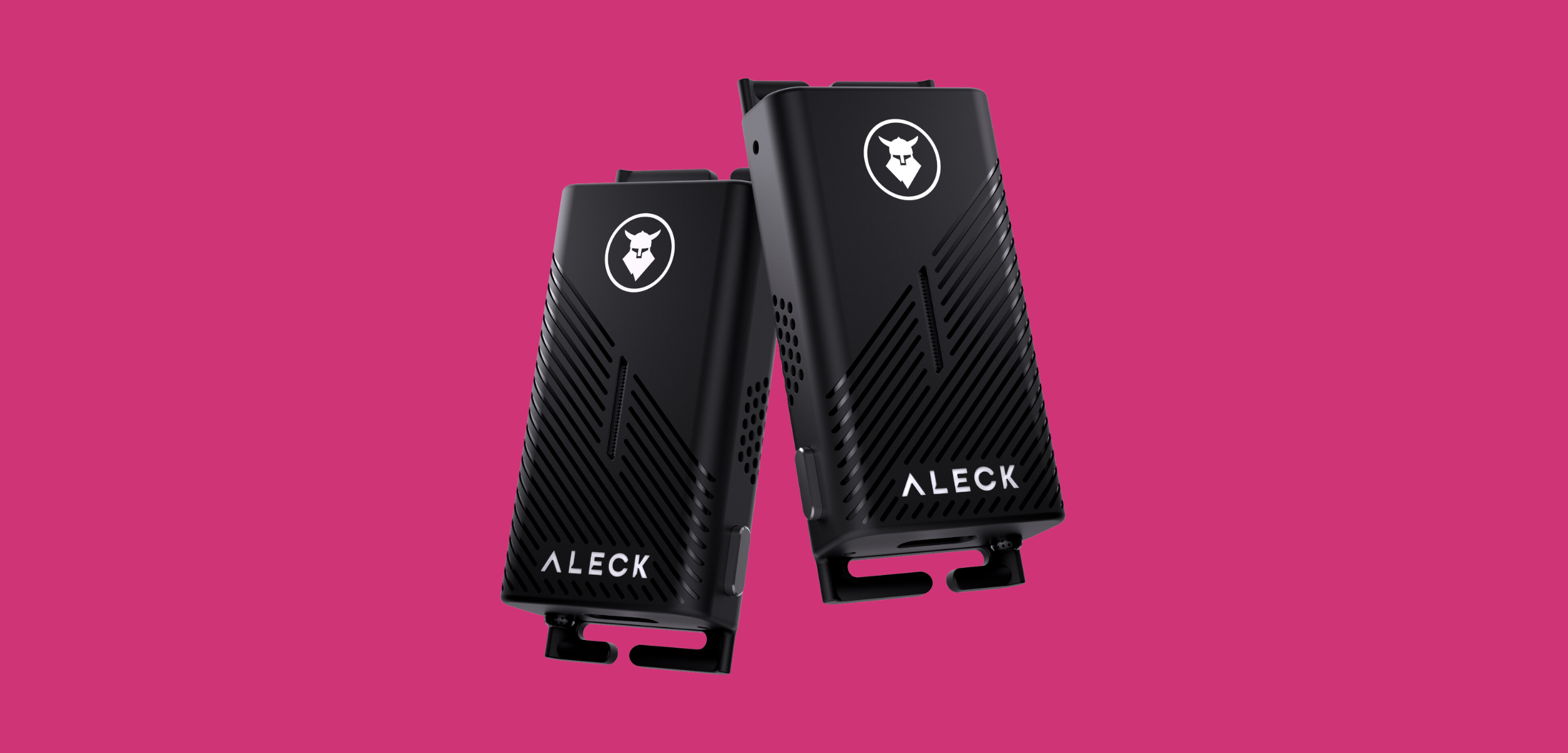 22x14 Elliptical Dynamic Driver
Secondary Noise Cancelling Mic
...allows cyclists to pump out their music and talk to each other while keeping ears uncovered to maintain situational awareness...

The Punks let you listen to music while riding without blocking out the sounds of the environment...
Top 10 things I saw among the 900 brands on display at the Sea Otter Classic
The very best new tech.

See what they say about Punks
Near Ear Audio
Traverse the road or trail with that sparkling playlist while maintaining spatial awareness with incredible near-ear audio.
Unlimited Range Group Comms
Chat with your crew using open channel Party or standard Push-To-Talk modes.

Dual Mics W/ 3 Layers of Wind Noise Reductions
If you are going to chat, it should be clear as the sound of a coasting hub.
Mounts To Any Open Face Helmet
Tested across the most popular helmet brands and models worldwide.
Slim And Featherweight
Coming in at a miniscule 1cm thick and only 16 grams each, you will forget the Punks are there.
This product has no reviews yet.
Audio
Waterproof 22x14 elliptical dynamic driver (each side)
Wireless
True Wireless Bluetooth 5.2 
Dimensions
5.7 x 2.7 x 1.0 cm (each side)
Battery
12 hours play/talk time, USB-C fully recharges in 1 hour  
Can You Split the Punks Between 2 People?

No, as the Left and Right are sold as a set these are paired to each other so will constantly look to re pair to one another.
How do the Punks communicate? 

Using an active internet connection while connected to the Aleck app to use both Party (open mic like a Zoom call) and Push to Talk comms.
Do I Need a Smartphone to use the Punks?

Yes, the Punks connect via Bluetooth to your smartphone and need access to the Internet in order to communicate with your group.
Yes, we ship all over the world. Shipping costs will apply, and will be added at checkout. We run discounts and promotions all year, so stay tuned for exclusive deals.
How long will it take to get my orders?

It depends on where you are. Orders processed here will take 5-7 business days to arrive. Overseas deliveries can take anywhere from 7-16 days. Delivery details will be provided in your confirmation email.
You can contact us through our contact page! We will be happy to assist you.